School Admissions Testing
The Stixrud Group, LLC is pleased to offer School Admissions Testing!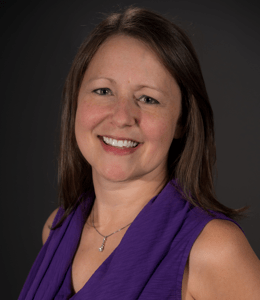 The Stixrud Group, LLC has partnered with Mid-Atlantic Clinical Services, Inc. to provide an abbreviated evaluation for children required to submit a cognitive or academic test as part of the application process for independent, private schools.  Having conducted neuropsychological evaluations since 2001, Carol Mannix, M.A., President of Mid-Atlantic Clinical Services, works under the supervision of a licensed psychologist, and has the expertise to ensure that the assessment process is a positive one for clients of all ages and abilities.  To accommodate the busy schedules of parents and the time constraints that arise during the application process, we offer flexible testing times on weekdays and weekends, as well as an expedited report.
Procedure: 
To schedule an appointment for Admissions Testing or to obtain additional information please contact Carol Mannix at 301-672-3649 or [email protected].  Once your request has been received we will contact you to answer any questions and arrange your specific appointment time.  
The length of your appointment may vary depending on which test is required, although a minimum of one hour in our office is to be expected.  It is the responsibility of the family to know which test your child needs for the particular school(s) to which you are applying. Please confirm this before you arrive to your appointment.  It is recommended that young children, especially under the age of 7, be tested in the morning.
Please note that payment is due in full at the time of the appointment and can be provided by check or credit card.
Evaluation Options:
Below are commonly requested tests required as part of the admissions process for some independent schools:
Wechsler Preschool and Primary Scale of Intelligence (

WPPSI

–

IV

) – 4

th

Edition

Ages 2:6 to 7:7

Wechsler Intelligence Scale for Children (

WISC-V

) – 5

th

Edition

Ages 6 to 16-11

Wechsler Adult Intelligence Scale (

WAIS-IV

) – 4

th

Edition

Ages 16 to 89

Woodcock Johnson Tests of Achievement (

WJ-IV

) – 4

th

Edition

Ages 3 to Adult

Wechsler Individual Achievement Test (

WIAT-III

) – 3

rd

Edition

Ages 3 to Adult
Contact Carol Mannix directly at 301-672-3649 or [email protected] for more information or to schedule your school admission evaluation.
Contact and Location
Phone: 301-565-0534
Fax:301-565-2217
  OFFICE LOCATION
8720 Georgia Avenue,
Suite 606
Silver Spring, MD 20910